EXCLUSIVE APARTMENTS IN THE CASTLE
RENT ONE OF OUR NEWLY RENOVATED ACCOMMODATIONS
The extraordinary castle apartments are located at Château Fernand Japy in Beaucourt. The Château lies in the heart of the Parc des Cèdres where you can find the tranquility and lifestyle of the 19th century.
As lord or lady of the manor you will be able to use the spacious salon with its cheminée and bar for private as well as public events. The Château also features a spacious wellness area with a whirlpool, sauna and hammam, providing for entertainment even on wintry days. Speaking of winter: upon arrival you can drive directly to the underground car park and via lift to all floors.
In the former stables you will be greeted by Loic Boyer, the young chef de cuisine, in the modern restaurant "La Terrasse" – one of the best restaurants in the area.
Beaucourt is located one hour's journey from Basel in the French part of the Jura with its beautiful lakes, natural forests and typical villages. The Belfort-Montbéliard TGV station is just 20 minutes away.
A very warm welcome to Château Fernand Japy, Allée du Château, F-90500 Beaucourt, Coordinates: 47.488311, 6.917884.
CHÂTEAU FERNAND JAPY
Northern view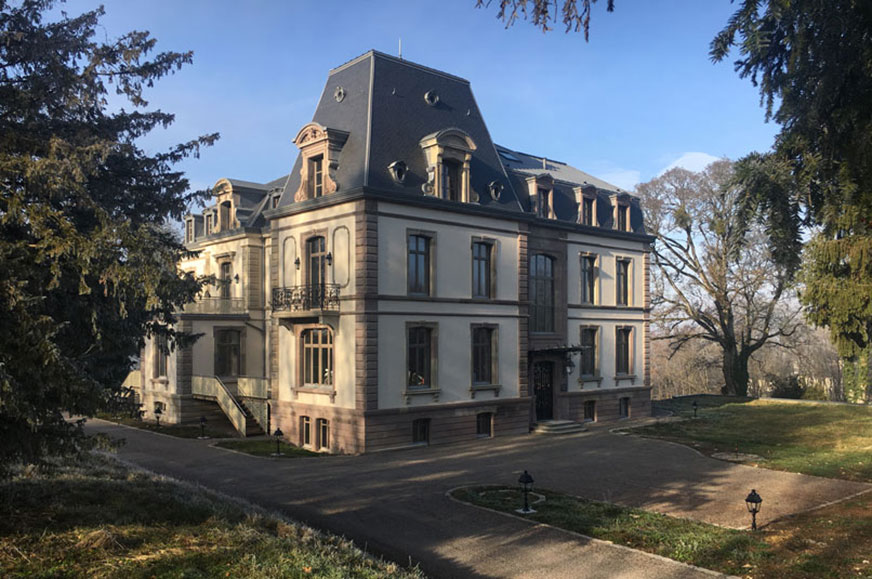 Awning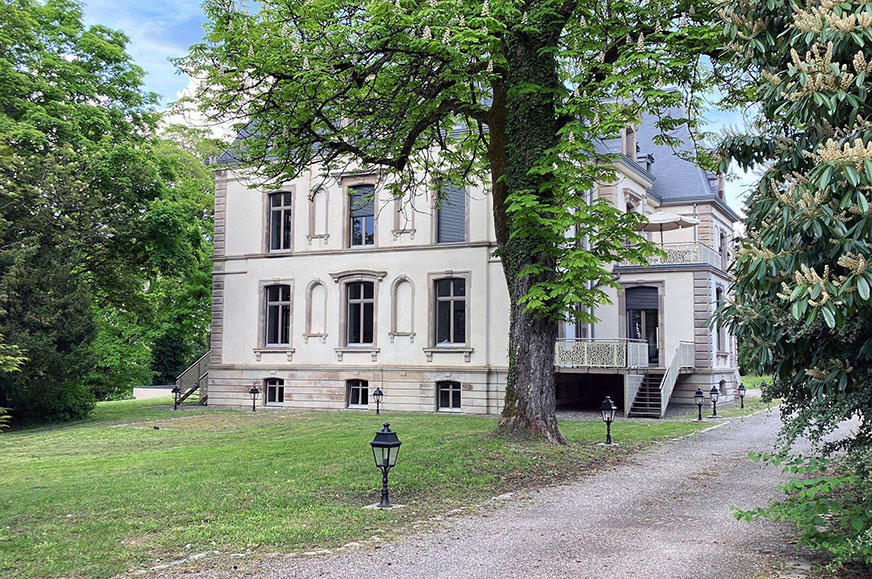 Salon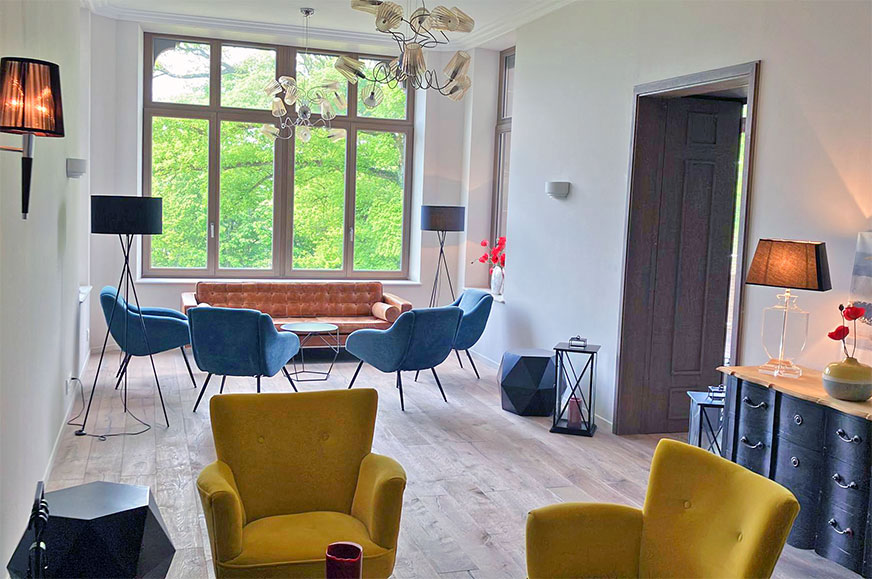 Art déco window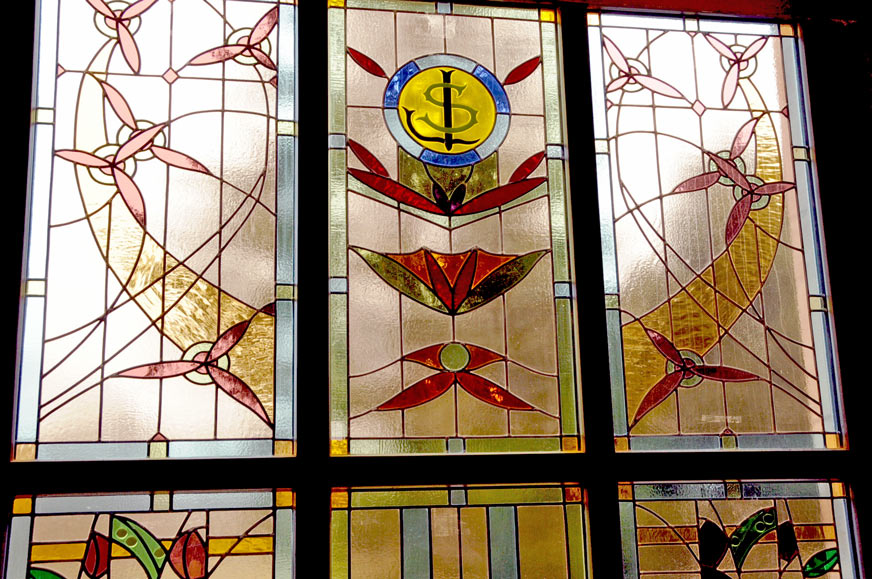 Guest room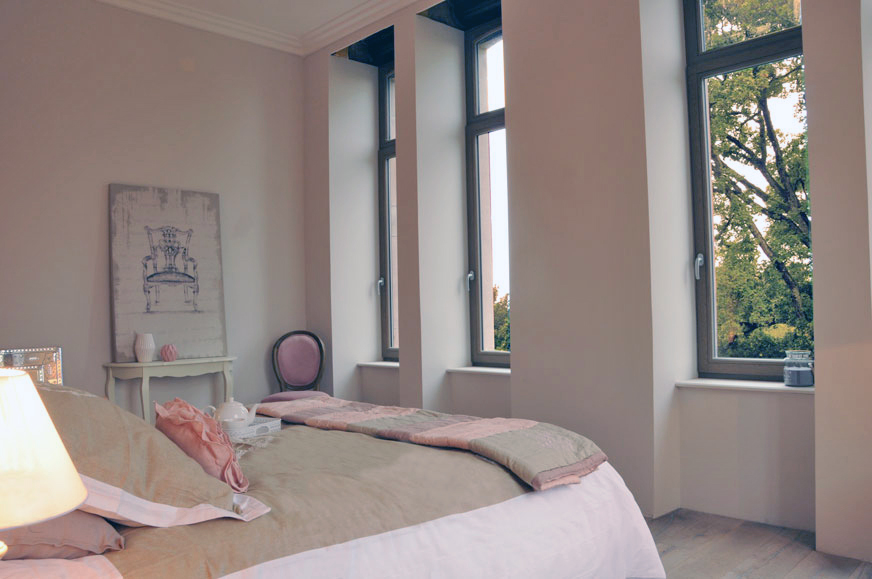 Shower bath Guest room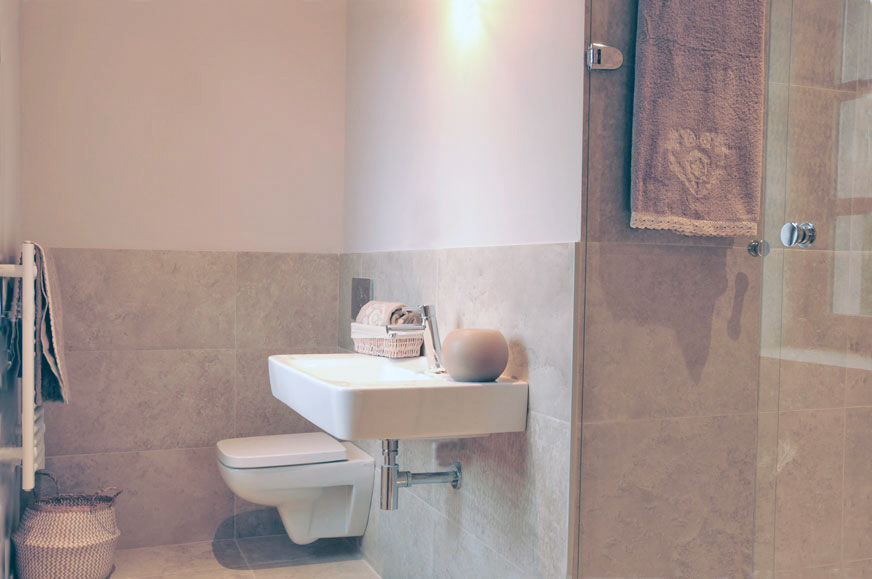 Winter mood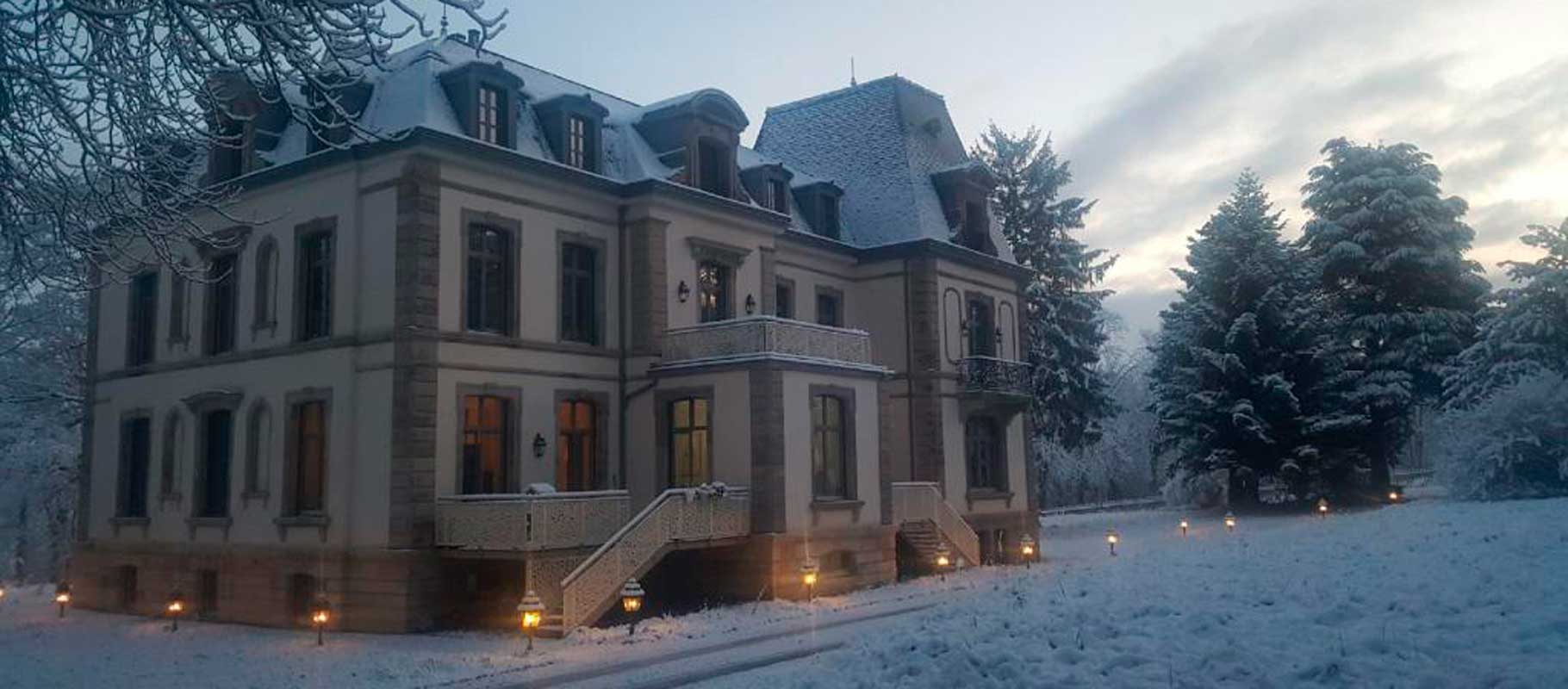 PARC DES CÈDRES
Park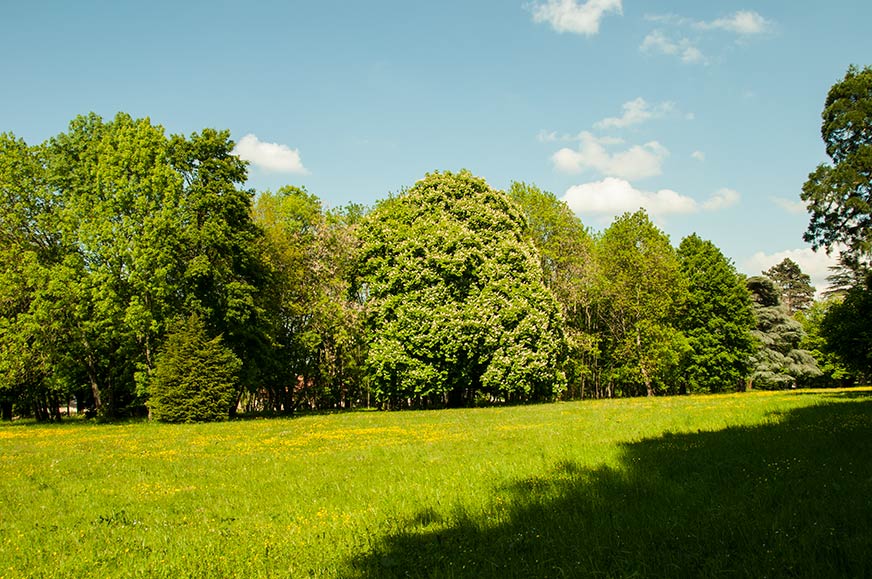 Entrance to the park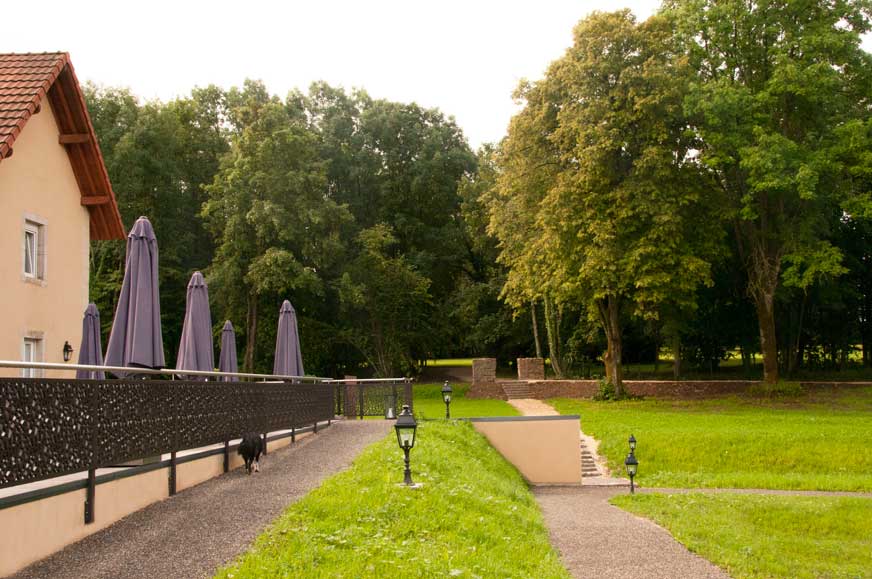 RESTAURANT LA TERRASSE
The restaurant La Terrasse is part of the Château Fernand Japy estate. It is a small but fine restaurant serving typical French cuisine.
The menu changes every three months so there is always something new for you to discover. In summer you can enjoy sitting on the terrace and looking over the Vosges Mountains and the park.
For more information, please go to: RESTAURANT LA TERRASSE BEAUCOURT.
Restaurant La Terrasse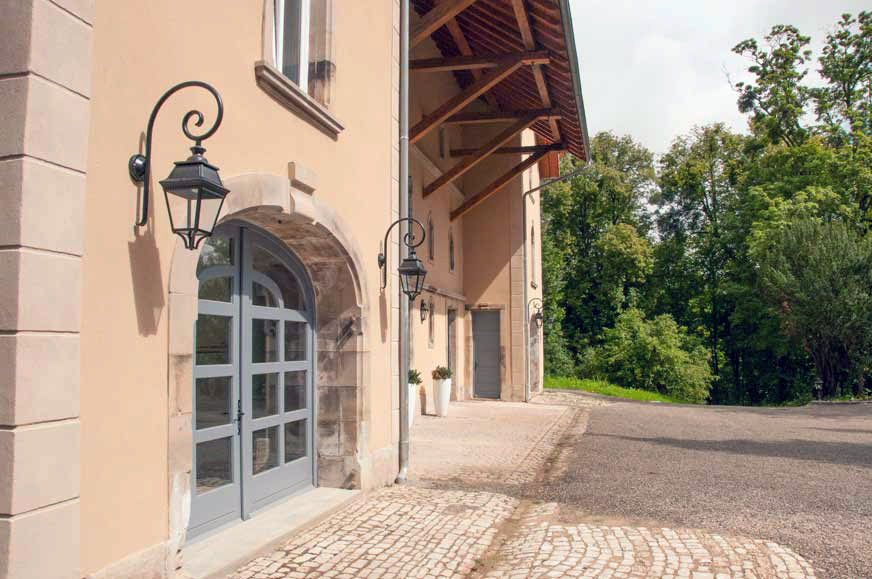 Interior viewt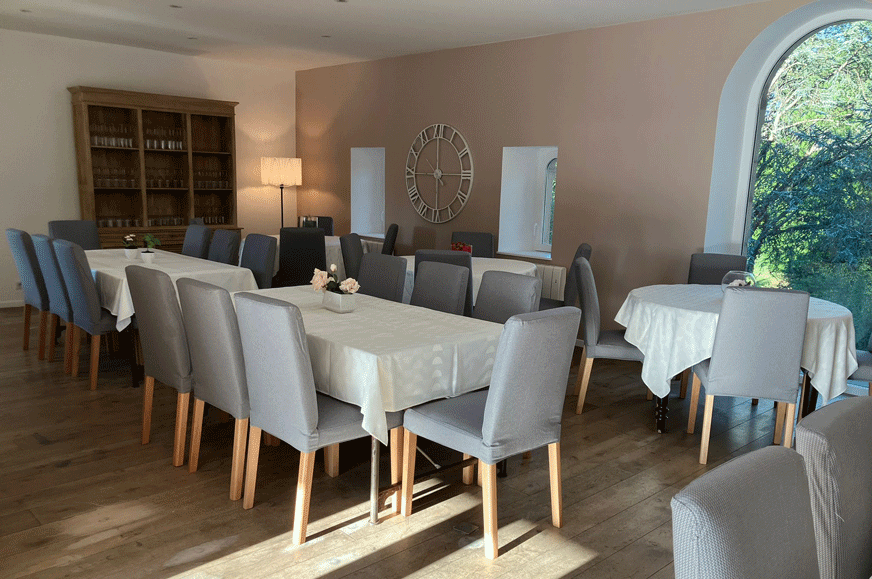 Terrace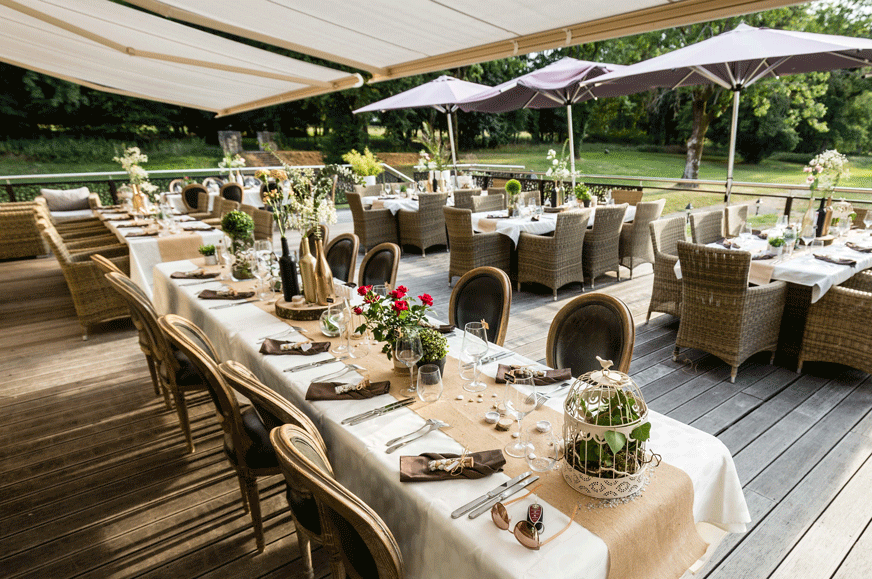 Dessert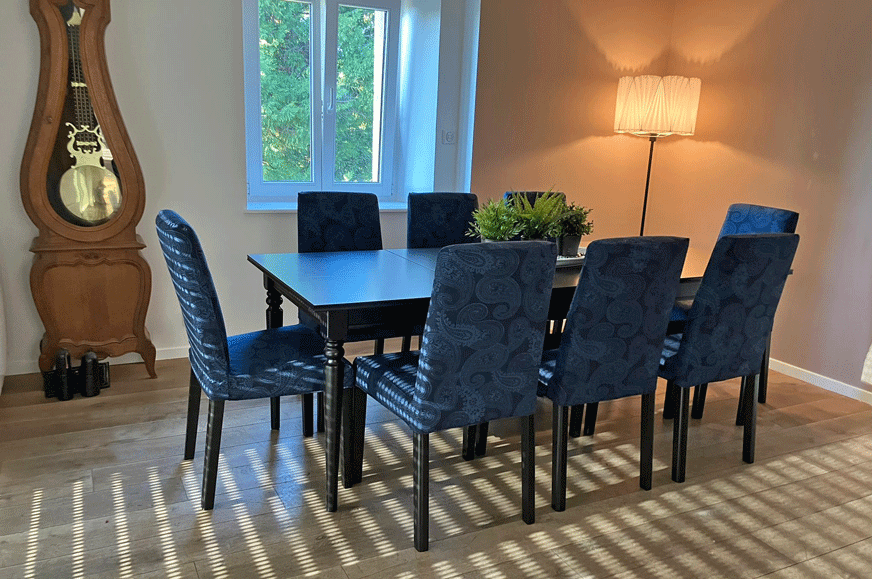 SUITES BY THE CHÂTEAU GARDEN
Entrance suites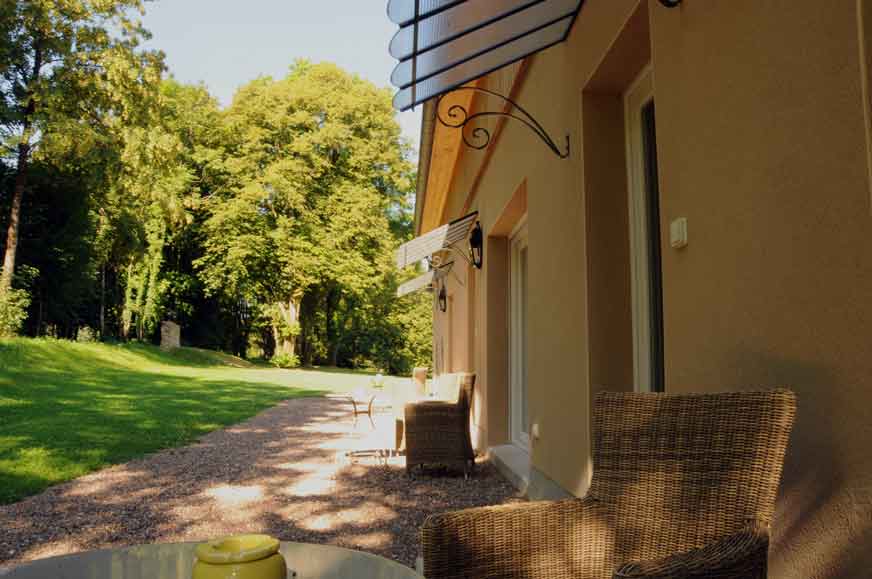 Suite Andrée