CHILLING IN THE SALON
You and your neighbours can use the 80-m2 lounge with bar and cheminée as well as the terrace. Here you can enjoy your evenings together with your guests in a very special atmosphere.
If you are looking for fun and entertainment, you are not alone at Château Fernand! The salon and bar can be rented on some days of the year at noon and in the early evening for private events and cocktail parties. Service, small meals and drinks are provided by the Restaurant La Terrasse. Together with the La Terrasse team you can plan family get-togethers or small company events. Feel free to suggest your own ideas!
SALON
View Vosges Mountains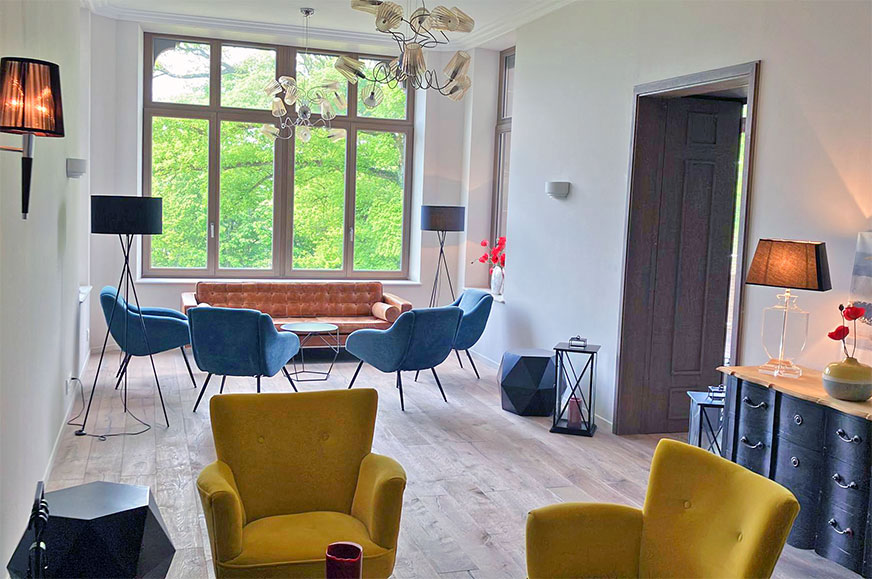 Piano from 1901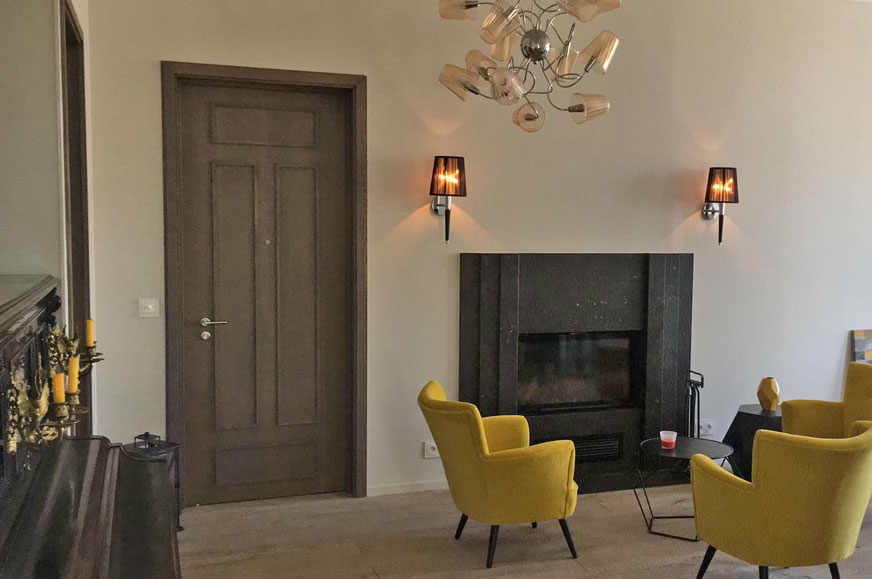 Salon with bar area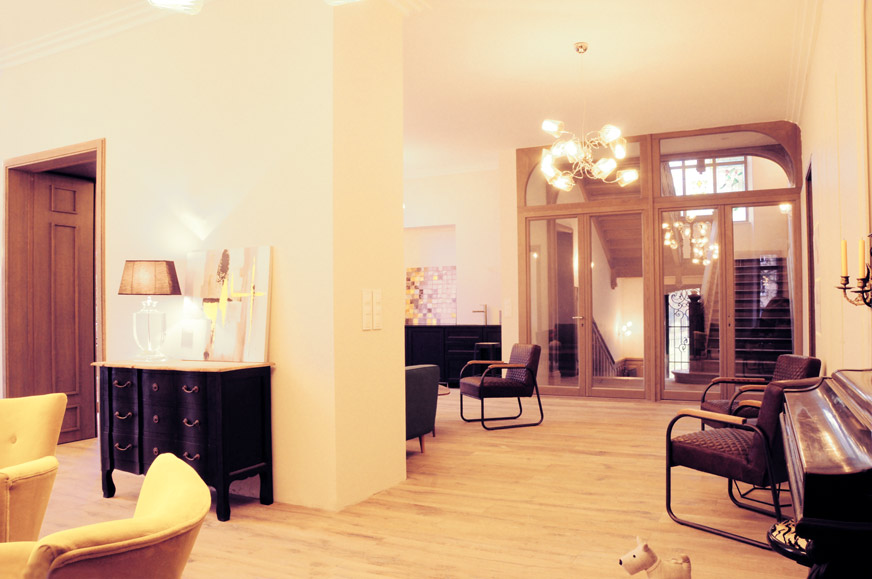 Bar area